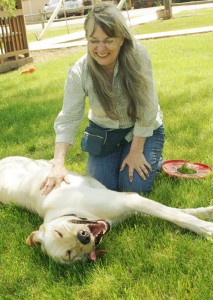 Volunteer Help is needed on the Jud campus!
We need help, and if you're not too busy, consider being part of our volunteer task force! This is a highly rewarding way to become involved in community service!
Some of the types of needs we have at and on the Jud campus include (but are not limited to) the following:
Dog care
Socialization of puppies
Basic training with puppies
Help around the facility
Other similar tasks
E-mail client.services@servicedogsforamerica.org if you'd like to make a difference in the lives of families with disabilities by giving of your time and talent!