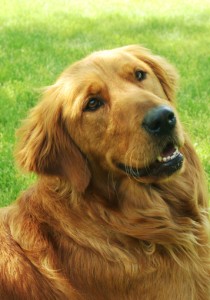 Applicants from anywhere in the United States will be considered, regardless of race, religion, gender, or sexual orientation.
Service Dogs for America (SDA) has recently established new guidelines and revised its criteria for assessments and placements, all of which is detailed in our 2017 Preliminary Application Packet.  Please review this information thoroughly, as well as the Frequently Asked Questions (FAQs) further down on this page, prior to filling out and submitting a preliminary application.
Once you have reviewed all the information you may submit your preliminary application to us via fax, mail or e-mail:
Service Dogs for America
P.O. Box 513
Jud, North Dakota 58454
Email: info@servicedogsforamerica.org
Fax: 877-783-6953
If you are unable to download and/or print the application, please contact our office and we can fax, mail or e-mail the application to you.  We also encourage any person considering a service dog to please read What Every Caregiver Needs To Know About Service Dogs
FAQs
How does the application process work?
SDA accepts preliminary applications year round and a Review Committee screens them on a monthly basis.  If the preliminary application meets SDA's placement criteria, a letter will be sent out with an invitation to submit a full application.
Please note:  submitting a full application does not mean the applicant is automatically approved for a service dog.  
When all parts of the full application have been received, the application is reviewed by an independent Medical Review Board (MRB) who meets approximately every 6-8 weeks.  The MRB makes the final determination on whether applicants are approved or denied, and applicants are notified by mail within thirty (30) days of the decision.
What states do you service besides North Dakota?
We service the 50 United States, but cannot place dogs outside of the U.S. or within unincorporated territories of the U.S.
What are the age requirements?
Our minimum age requirement is twelve (12) years old.
What does it cost?
There is no fee for the preliminary application, however there is a $50 non-refundable fee for the full application.  The fee for a service dog is $20,000, which includes:
3 weeks (minimum) of team training at the SDA campus*, including public access testing
guest housing on the SDA campus during training
all training materials, including vest, team certification and ID card**
home visits
fundraising assistance and community awareness presentations (if requested)
annual and bi-annual re-certification, training and team evaluations
follow-up consultations and troubleshooting
ongoing educational opportunities
annual reviews for the life of the dog
*team training must be done at the SDA campus; we do not travel to clients or ship dogs
**vest, team certification and ID card are only issued upon graduation of the service dog team
SDA does not want the cost of a service dog to deter anyone from applying, therefore, we have a dedicated staff member who works with approved clients on funding options, such as fundraising programs, grant applications, payment plans and scholarships (when available).  None of these funding options, however, are implemented until after a client has gone through the application process and been approved for a service dog.
Can I have my current dog trained at your facility?
No – we do not train dogs from outside our facility, nor do we offer training courses for people wanting to train their own dog.
Do you train other types of service dogs besides those listed?
No – we are only accredited to train the specific dogs listed on our website.
Do you train other psychiatric service dogs besides those for PTSD?
No – we are only accredited to train for PTSD.
How long is the wait list?
We do not currently have a waiting time for approved applicants to receive a service dog.  The only waiting time is the length of time for the application(s) and approval process, which can take approx. 2-6 months depending on how quickly we receive all required materials.
Are there other requirements or restrictions for applying?
For anyone (Veteran or civilian) who wants to be considered for a PTSD dog, you must:

have an official PTSD diagnosis
have a minimum of one (1) year of recent mental health care pertaining to the diagnosis

If you are approved to submit a full application for a seizure response dog (for either epilepsy or Type 1 diabetes), you must also complete and submit a 30 day seizure log with your full application
You must be able and willing to travel to our Jud, ND, campus for team training for a minimum of three (3) weeks.
We are currently unable to place service dogs with active military members.
What if I have additional questions prior to submitting my application?
If you have any questions regarding the application form(s) or process, please contact our Client Services Coordinator at (701) 685-5003 or client.services@servicedogsforamerica.org