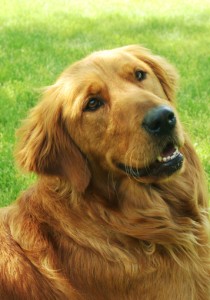 It's easy to apply for a service dog, and we are here to help you through the process. Download the Eligibility Requirements and Procedure of Application to learn what an application entails. Then print and fill out our Preliminary Application and mail the completed application to:
Service Dogs for America
P.O. Box 513
Jud, North Dakota 58454
Service Dogs for America (SDA) has recently established new guidelines and revised its criteria for assessments and placements. 
Application Review Process
SDA accepts preliminary applications year round, and screens them within 60 days of receipt.  If the preliminary application meets SDA's placement criteria, a letter will be sent with an invitation to submit a full application and financial worksheet. Please note, sending in the full application does not mean the applicant is automatically approved; it MUST go before SDA's review team to be tentatively approved.
When all parts of the full application form have been received, the application will be reviewed by SDA's review team in March and September of each year.  A representative of SDA will contact the applicant to clarify any review team issues and answer any questions the applicant may have about the program.
Following the application review process, the applicant will be notified by mail within thirty days that their application was either accepted or denied. Once, the application is tentatively approved, the timeframe, from start until actual receipt of a service dog can be anywhere from eighteen to twenty-four months.
Age Requirements
Our minimum age requirement is eight years of age. We have in the past worked with younger children, typically referred to as a "parent placement." However, this has proven to be excessively burdensome on the child as well as the parents.
We receive numerous inquiries regarding placement of dogs with infants and toddlers. These inquiries are largely specific to Seizure Response Dogs. At this time, an assistance dog for a child so young is simply not feasible. We respect and acknowledge the incredible challenges faced by parents who have children with disabilities. Please be assured that the age requirement is not arbitrary. It is simply a matter of the child not having the cognitive function and maturity to develop a healthy working relationship with the trained assistance dog.
Service Dog Fees
The fee for a service dog is $20,000.  This includes home visit, fundraising assistance and community awareness presentations in your community, Team Training, initial equipment set-up, educational materials and manual, public access training, testing and recertification, follow-up consultation, team evaluations, follow-up training, ongoing educational opportunities and annual reviews for the life of the dog.
SDA does have scholarships available, they are limited and available on a first come – first serve basis. You may request a scholarship in your financial worksheet packet attached to your full application.
SDA is available to assist in your fundraising efforts; more detailed information about this opportunity will be included in your client acceptance packet.
SDA works to match the "right dog" with the "right person" so they can be a team for life. The matching process begins when the candidate is notified of the application approval and the dog will then be trained to meet the needs of its new partner.
The Service Dog Agreement and the Financial Agreement are executed and signed prior to arrival at the SDA Campus for Team Training.
If you have any further questions, please call (701) 685-2242 or email us at info@servicedogsforamerica.org
All applicants will be considered regardless of race, sex, religion, creed, sexual orientation and ethnic origin.
If you have any further questions, please call (701) 685-2242 or email us at info@servicedogsforamerica.org