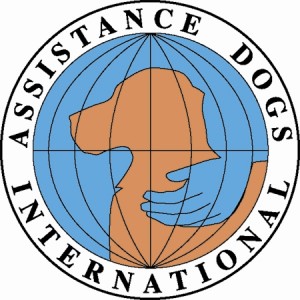 Service Dogs for America/Great Plains Assistance Dog foundation is an accredited member of Assistance Dogs International (ADI) and has passed periodic on-site inspections to assure that we meet strictly defined ADI standards for assistance dog training. We are proud of this accreditation. ADI is a non-profit organization that sets and promotes standards and ethics for assistance dog training organizations around the world: www.assistancedogsinternational.org
SDA/GPADF educates the public to increase their awareness of disabilities. SDA informs the public about the rights and etiquette for all assistance dogs.
Trainers – Christine is enrolled in The Karen Pryor Academy (KPA) Dog Trainer Program. The 6-month advanced course combines online learning with hands-on teaching from some of the most experienced teachers in the field. Graduates become part of a community of trainers who demonstrate a consistent level of excellence and represent themselves and the Karen Pryor Academy name proudly.  SDA is excited about this opportunity and exposure to new training methodologies and techniques and the impact this will have on the quality of our training program and the dogs we place.